WE had a fantastic day at the annual 3-Gun interclub competition on Saturday 26th May. Romsey Shooting Club and CGC battled it out to decide who would take home the "Searley 3-Gun Challenge Trophy" this year.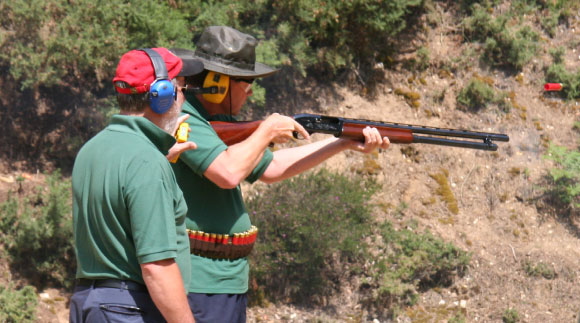 It was Romsey's turn to run the competition this year. There were 8 stages - 4 shotgun, 2 mini-rifle and 2 underlever / carbine - all good fun. We were lucky with the weather and the sun shone throughout the day.
Ok let's cut to the chase … we won the trophy! There were not many points between the two teams but a win is a win!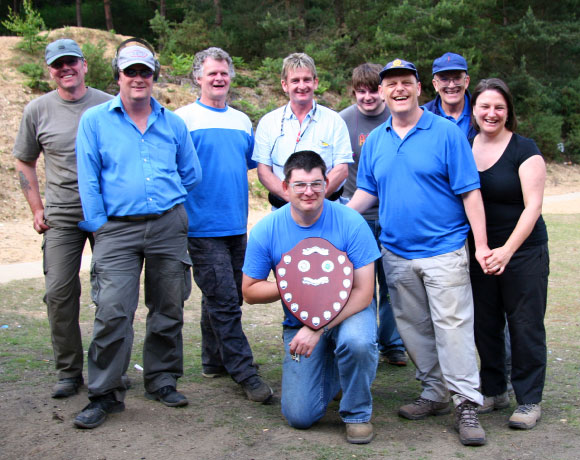 The trophy was donated by John Searley AKA Tiny, before his departure to the land of kangaroos and it was put into service for the first time last year (which we lost). It made the win all the more special holding that trophy. Good call Tiny and thank-you.
Congratulations go to Romsey's Ian Guy who was the top shooter of the day outclassing us all. Well done Ian. The whole Romsey team deserve a well done for setting good stages, a well run competition and a hard fought match.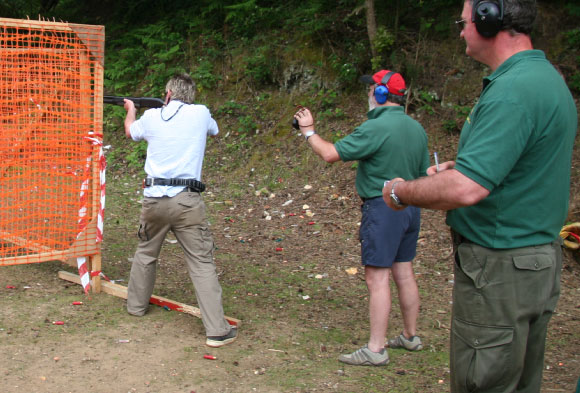 Thanks to everyone for all your help on the day; it was fun, friendly and relaxing and we all enjoyed ourselves. Here's to beating the pants off Romsey again next year, cheers!
Here are those points to show just how close the competition was:
CGC 1516
RSC 1449.15
Lorna Adams-Jones June 2007
(Eds Footnote - I have been asked by the competitors to pass on their heartfelt thanks to Lorna for her lovely baps)